Published: 03/03/2020
By Allan Fuller
World Heart Beat Open Day

Open Day
World Heart Beat Music Academy's Open Day will take place on Saturday 28th March as part of the free national event Learn to Play Day, which encourages everyone in the UK to start making music. The Open Day provides an informal opportunity to drop in and trial an instrument of your choice and also get advice from students and teachers first-hand. Whether it's the drums, piano, cello, guitar, trumpet, saxophone or violin - all are available to showcase the academy's talent and expertise on offer!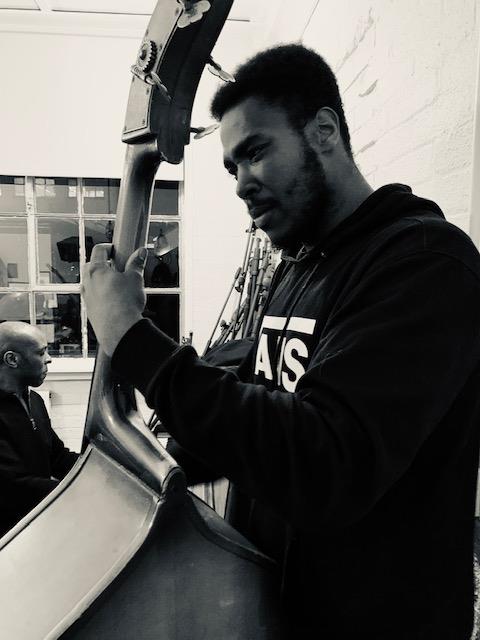 Details are:Where: World Heart Beat Music Academy, 58 Kimber Rd, London SW18 4PP
Date: Saturday 28th March
Time: 12 – 1.30pm
Cost: FREE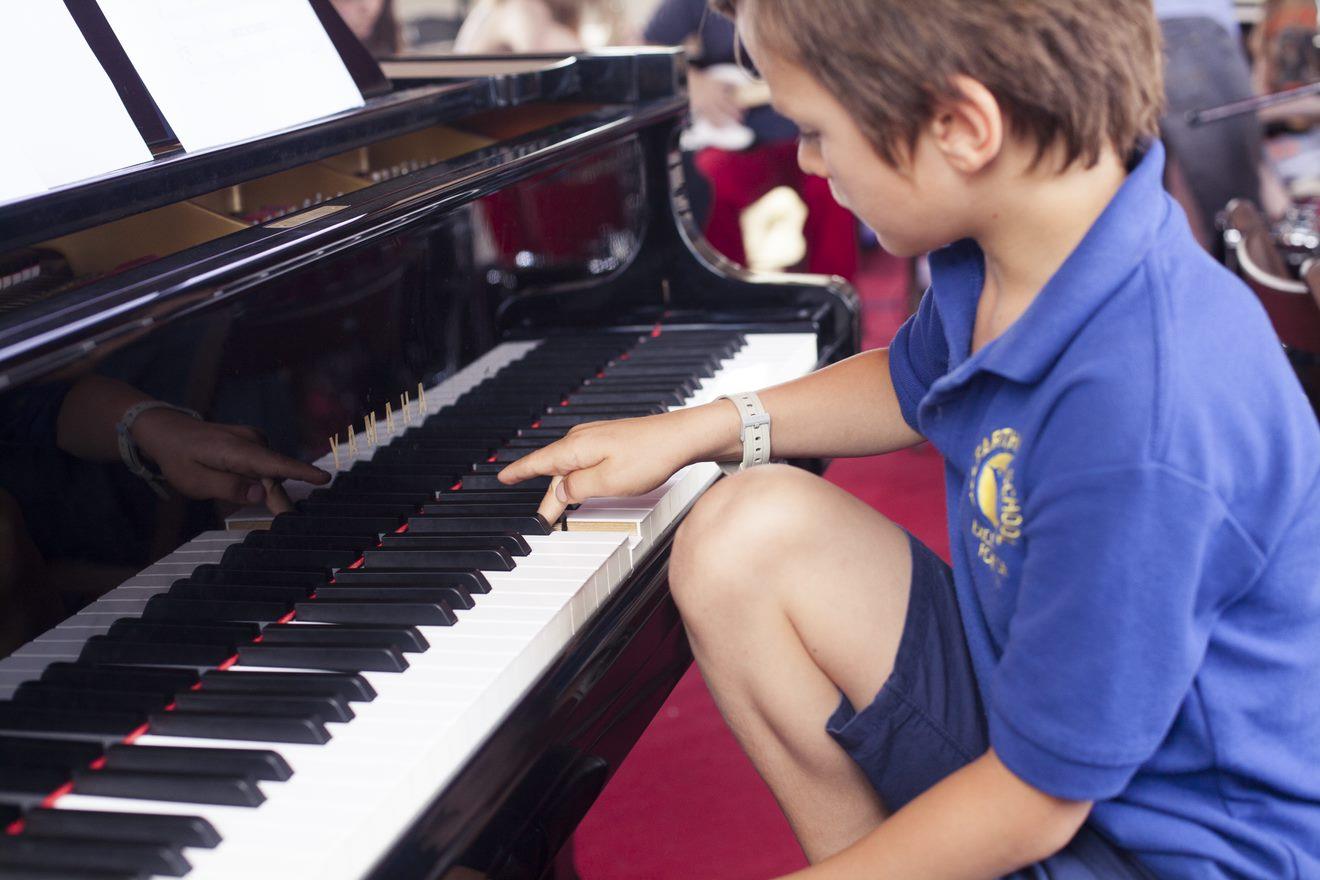 Website: www.worldheartbeat.org
Tel: 0208 870 3042
Jazz concert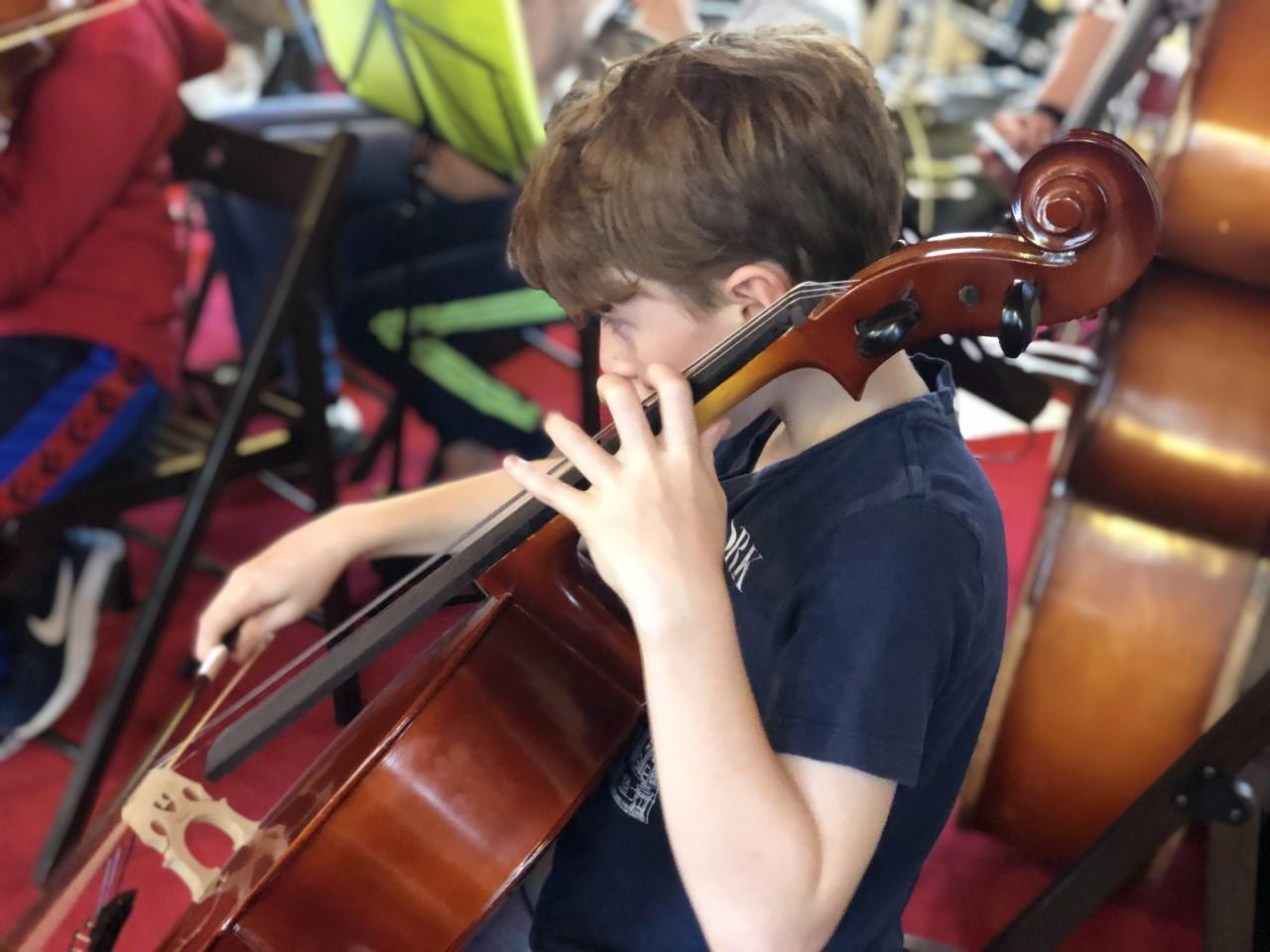 Join us for an informal evening of enjoyable music at World Heart Beat Music Academy's jazz concert, presenting the students on our jazz programme. This will take place on Monday 30th March at 7.30pm at the academy (58, Kimber Rd, SW18 4PP). To book your tickets, please visit
www.ticketsource.co.uk/whb
. Tickets are priced at £5pp.
World Heart Beat Music Academy announced as ZEDRA's first international charity partner
Photographer: Phil Conrad
Left to right:
Sean Williams, 14yo, Trombone; Toku Ogwang, 14yo, Alto Sax; Isola MacPherson, 16yo, Bass; Miranda Gallacher, 16yo, Drums; Nathan Dawkins, 16yo, Alto Sax; Emily Santos, 16yo, Guitar; Ava Joseph, 18yo, Vocalist; Front row Jaidan Regis, 16yo, drums.

World Heart Beat Music Academy and ZEDRA, the global active wealth, corporate and fund solutions specialist, have announced a new partnership, which celebrates the mutual values of the two organisations. ZEDRA's sponsorship will allow the charity to create a new jazz talent development programme for young musicians aged 14 – 25 years, many of whom live in challenging circumstances.

The new 'ZEDRA Talent Development – Jazz Programme' reflects the aim of both organisations to provide opportunities and transform young lives. ZEDRA's partnership will fund the participation of 8 talented young musicians with significant promise, for whom support is needed to enable them to reach their full potential. The students receive tuition from exceptional musicians, attend masterclasses from visiting artists, play in regular combo and ensemble sessions, perform in a wide variety of venues and benefit from further opportunities coming from the Zedra partnership. The new partnership came about following a brokered introduction from GlobalGiving, which connects non-profits, donors, and companies in nearly every country around the world.
World Heart Beat Music Academy is based in Wandsworth, south west London. The charity provides music tuition and performances opportunities for 350 young people each year outside of school hours. World Heart Beat's mission is to provide opportunities for all, with an 'open door' approach that welcomes any young person interested in learning music. This commitment sees them providing bursaries and free instruments to more than half of the students that come through their door. World Heart Beat's jazz programmes are exemplary, with top-musicians such as Tony Kofi and Byron Wallen teaching at the academy, and students going on top conservatoires in the UK and abroad.

"We are delighted to have been selected as ZEDRA's first international charity partner, which will make a huge difference to us and our students. At World Heart Beat, we nurture young people's love and appreciation of jazz. This sponsorship will mean we can provide intensive talent development for passionate, gifted young people, who will really benefit. We are looking forward to an exciting year with ZEDRA - offering a wide range of opportunities for young musicians, as well as opening our new education centre and live music venue in Embassy Gardens on London's Southbank" – Sahana Gero, Founder and Artistic Director.

Bart Deconinck, ZEDRA Executive Chairman adds, "With our international presence, we understand well that dealing with cultural differences is not always a smooth process. Music is one of the few universal forms of communication which can bridges language, cultural and even political barriers. Giving disadvantaged children the opportunity to express their ideas and feelings through music and seeing so many positive impacts on other aspects in their life can be very rewarding. At ZEDRA we truly believe in self-improvement, confidence and bold ideas. I am sure that the confidence you gain when standing up playing a solo changes the person you will become and the way you look at achieving excellence. This is why we are very excited by ZEDRA Talent Development – Jazz Programme. If ZEDRA can help children to grow their self-confidence and lay the foundations for success, we will have already started the process of changing their lives".

ZEDRA has a proud track record of supporting local communities in the countries it operates in around the world. At is core are the values of self-improvement and an entrepreneurial approach, which is summarised in its "do more to achieve more" approach ZEDRA actively encourages and supports its people who are engaged in valuable local projects, addressing challenging situations in the countries where they live. This year ZEDRA has decided to build on this work and add a global dynamic by supporting the World Heart Beat Music Academy.
When ZEDRA learned of the work of the World Heart Beat Music Academyand the long term positive impact it can have, there was no doubt that this was the right partner to launch its first international sponsorship.
Based in 14 countries ZEDRA offers tailored wealth solutions to wealthy individuals and families against a background of complex and ever changing regulations. Our clients trust us to guide them through this maze.

Contact:
World Heart Beat – Lottie Parsons lottie@worldheartbeat.org Tel +44 (0) 20 8870 3042
ZEDRA – Guy Stephenson, Nacelle Limited, gstephenson@nacelle.co.uk Tel: +44 (0)20 8333 9125


World Heart Beat

World Heart Beat is fast becoming one of the most prominent music charities in the country for providing grassroots, non-selective, richly diverse, music education programmes for children from a vast array of backgrounds. In 2018, the organisation was awarded National Portfolio Organisation (NPO) status by Arts Council England (public funder), which acknowledged the quality of their work and the contribution they make to ACE's Creative Case for Diversity and Equality.
www.worldheartbeat.org

Following a competitive pitch with 42 cultural organisations, World Heart Beat was awarded 750m2 of prime commercial space to create a new music education centre and venue in Nine Elms, on London's South Bank, adjacent to the American Embassy. It will comprise learning space and digital labs, state-of-the-art auditorium for public concerts, recording studios and community café. WHB have reached 80% of the £1.2m construction cost thanks to the support of trusts, businesses and individuals. A 50-year lease at £1p.a. estimated to be worth in excess of £10m has been secured. The building will open in autumn 2020.

ZEDRA

ZEDRA is an independent global specialist in Corporate, Fund and 'Active-Wealth' services.
Our highly experienced teams deliver tailored high quality solutions to our clients who include high net worth individuals and their families seeking diversified active-wealth solutions, as well as, medium to large sized companies, asset managers and their investors.
Our full range of services is designed to preserve and protect the real value of our clients' assets and our entrepreneurial outlook helps and supports our clients in unlocking their ambitions for growth and expansion, no matter how complex their challenges might be.
We pride ourselves on getting to know our clients so that we can anticipate their continually evolving needs and allow them to focus on their core business and broader family interests. ZEDRA's global footprint enables us to deliver bespoke solutions that meet the local and international requirements of the increasingly demanding regulatory environment.

ZEDRA inherited a wealth of knowledge and experience following its acquisition of trust businesses of a renowned bank in 2016. This solid foundation combined with innovative thinking has allowed ZEDRA to grow rapidly in a competitive marketplace to a team of 570 industry experts across 13 countries spanning Asia, Oceania the Americas and Europe.