Published: 03/03/2020
By Allan Fuller
The Genius of Raphael

A talk in Putney about one of the world's greatest artists.
The Arts Society South West London
promotes the appreciation and study of decorative and fine arts through lectures and visits. It also encourages heritage volunteering and support of Young Arts. Find out more at;
www.theartssocietyswlondon.org.uk


This year for ther Young Arts initiatives they are offering free entry to lectures for any sixth formers (with student /oyster card identification). Sixth formers just need to come to a lecture with proof of the their status such as their student oyster card to get in free.
On 9th March the lecture programme continues with a lecture by James Lindow on The Genius of Raphael.

The South West London branch which has been running for over 40 years has a strong active membership but welcomes visitors to its monthly lectures on the second Monday of the month at Dryburgh Hall, Putney Leisure Centre.
Speakers are leaders in their field and the subjects are varied as you see from the programme below. Doors open at 7.30 for a 8.00 pm start. A short waiting list is held for those interested in becoming members.

9 March
The Genius of Raphael
Lecturer: James Lindow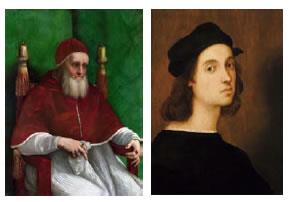 This lecture charts the meteoric rise to prominence of Raphael (1483–1520). It analyses his early work in the Perugino workshop; his sojourn to Florence in 1504 and his key commission for the Papacy who summoned the artist to Rome in 1508 so cementing the fame of this phenomenal talent. 1500 marks the start of the High Renaissance and the emergence of Raphael as a great Master.
James Lindow was the first Renaissance PhD from the Royal College of Art and the V&A. He has
convened and presented at international conferences; lectures widely in the UK and overseas and is currently a fine art underwriter in the City. He has written articles on diverse aspects of the Renaissance, and his book entitled The Renaissance Palace in Florence: Magnificence and Splendour in Fifteenth Century Italy was published to widespread critical acclaim.