Published: 04/05/2020
By Cathy Sinnot
VE DAY DISCOUNT & NATIONAL DELIVERY
WE'VE BEEN WORKING HARD SO YOU CAN ENJOY OUR BEERS NO MATTER WHERE IN THE UK YOU LIVE... AND YOU CAN GET 10% OFF TOO!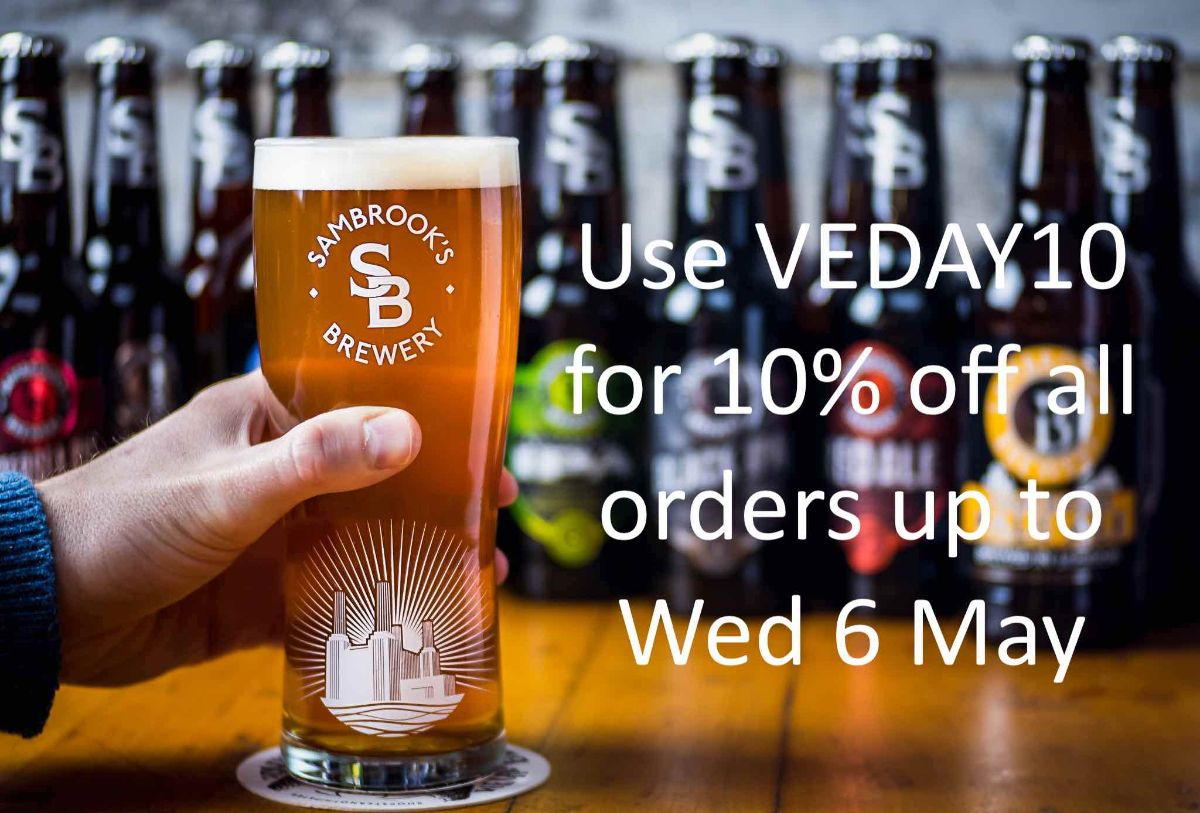 To make sure we're doing all we can to help you enjoy your long weekend from home, you can now get 10% off all home delivery orders. Just order before close of play next Wednesday and use the coupon code VEDAY10 on checkout.
ORDER HERE
That's right, you can now order our award-winning beer wherever you are in the UK (mainland only). We're right at the start of rolling this out so for the time being, if you want to place an order from outside the M25, call us on 020 7228 0598 or email us at
admin@sambrooksbrewery.co.uk
. Bear in mind there'll be some creases to iron out and whilst we're aiming for next-day delivery, we might need some wriggle room to start with!
You can see what's available at our ONLINE SHOP - and we'll be adding national delivery options to it in the next few weeks.