Published: 08/07/2020
By Allan Fuller
Sport or the lack of it has been much in the news. Our illustration shows Captain Hugo Ellis running under the posts for a try, right in front of our sign!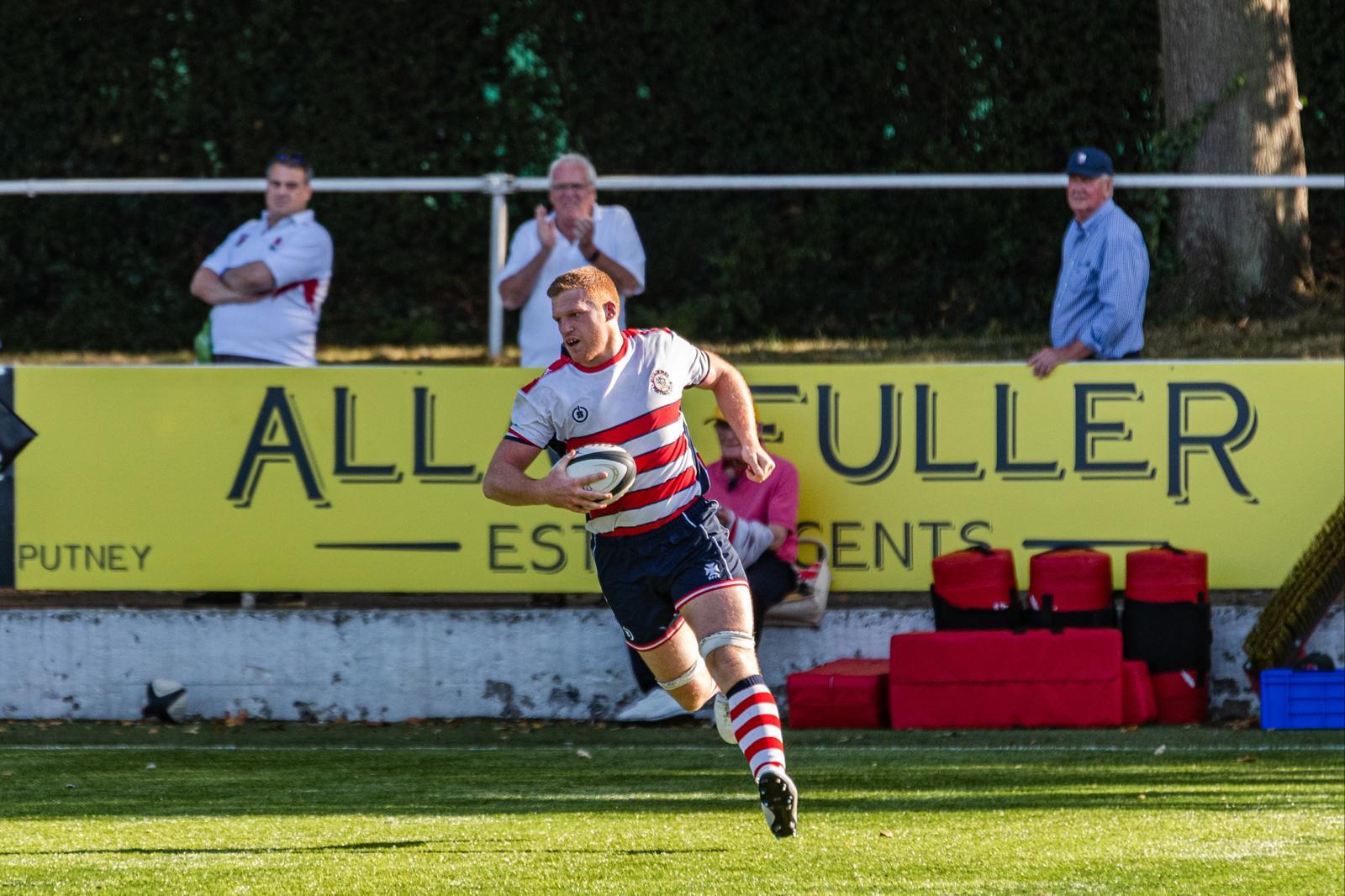 Hopefully Rugby will be played again soon and current estimates are October / November. You can find out more on their website
https://rosslynpark.co.uk

When the season does start the 1st XV will be playing in the National 1 in the 2020/21 season.

It is a great friendly club and a tremendous way to spend a Saturday afternoon cheering them on. The club is not just about this team, there are 7 other teams including Juniors and Park Netball as well as the woman's team, so something for everyone!