Published: 03/09/2021
By Allan Fuller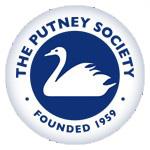 The Putney Society is concerned with all aspects of the community in Putney & Roehampton which contribute to the quality of our local life.

These include the built environment and open spaces such as parks and commons; transport and community services. The Society has played a key role in the enhancement and protection of these vital facilities in Putney and Roehampton since its inception.
Members receive a monthly Bulletin either by email or in a printed version which gives all the latest news and photographs relating to the Society's work and issues and much more besides. The Society's Buildings, Open Spaces, Community and Transport Panels meet regularly to review what is going on in Putney.
If you are not already a member it really worth joining not just for the social aspect but also to help them continue to provide an effective voice in the community
If you take a look at the website;
https://www.putneysociety.org.uk
, you can find 6 self-guided Putney architectural walks you can take which point out interesting buildings which you may or may not love but all are fascinating!