Published: 15/01/2020
By Allan Fuller
Putney based, board-and card-game developer Will Sorrell, Founder and Managing Director of
Clarendon Games
, appeared on Dragons' Den with investors Peter Jones, Deborah Meaden, Sara Davies, Touker Suleyman and Tej Lalvani.
Inside the Den, the Dragons played a game of Clarendon's Brain Elixir After-Dinner Riddles; the praise and enjoyment for the game was unanimous. Viewers also saw an open and frank discussion about the highs and lows of running a consumer business.
Will Sorrell was in the Den asking the Dragons for £75k for a 5% share of the business. The money was to be invested in three key areas of the business: a full-time sales and marketing role alongside investment into trade marketing; a part-time finance function; and working capital for the product supply chain.
Sorrell was disappointed to go away without securing the investment. However, he was grateful for the feedback from the Dragons. Since visiting the Den, Clarendon Games has seen huge growth in the UK and internationally, and Sorrell is very excited about its future.
Sorrell commented: "It was a tough process that was also incredibly nerve-wracking. To be invited onto the show was an amazing experience both in terms of the potential investment and exposure. The board game market is forecasted to be valued at $12 billion by 2023, and it is growing at 9% per year. I'm tremendously proud of our range of games, which I believe are easy to learn, fun and quick to play. They're games that make you laugh and bring people together.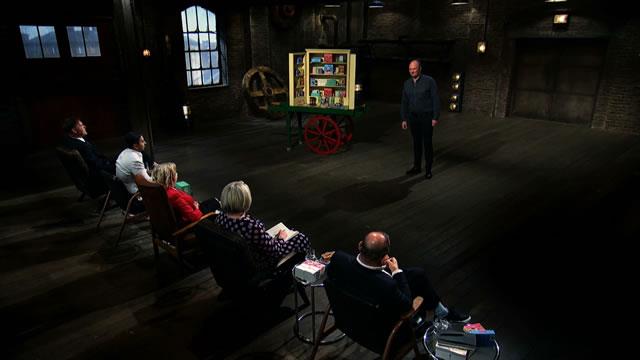 Clarendon Games, aka Will Sorrell has launched 12 board-and card-game titles and sold over 250,000 copies worldwide. His award-winning games include Poppycock, Imposter!, Wordsmithery, Einstein Eats Eggs, Merriment Mixture Categories Game, and Lyrical Linament Word Merge, and are stocked in major retailers including John Lewis, Fortnum and Mason, Waterstones, Foyles and Debenhams in the UK, and through distribution partners in the USA, Canada, Australia and New Zealand.