Published: 03/12/2021
By Allan Fuller
November's Quiz Question was:
Can you identify this historical person? He is said to be the inspiration behind Bram Stoker's character, Dracula ...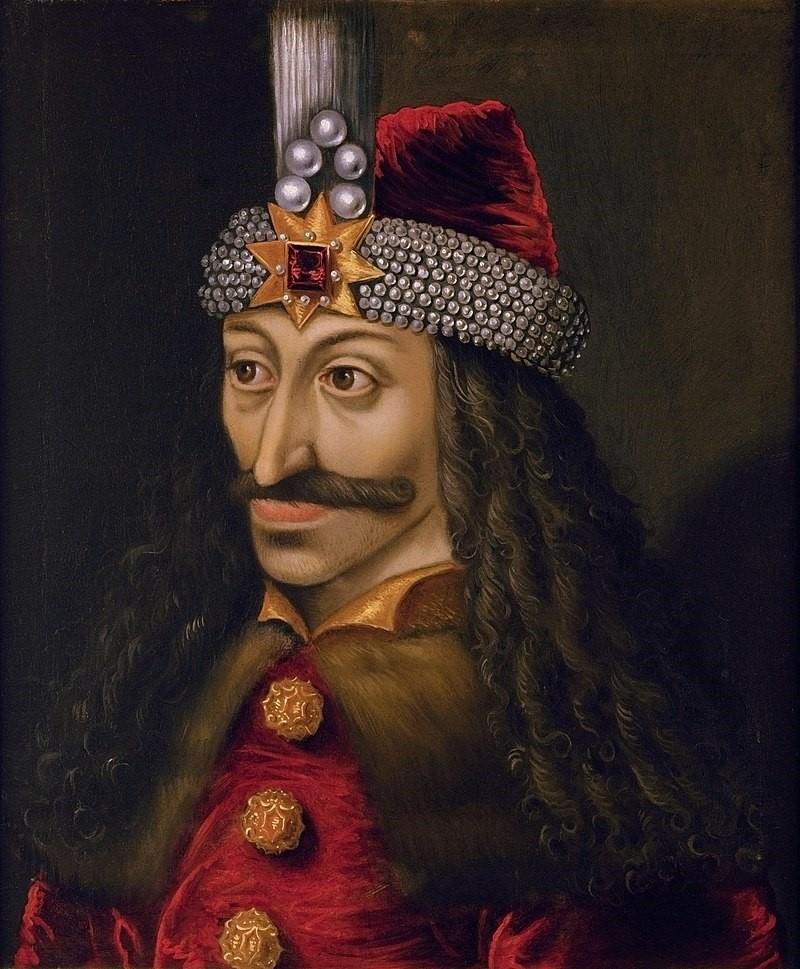 Answer:
Vlad III, commonly known as Vlad the Impaler
Vlad III, commonly known as Vlad the Impaler 1428 – 1476), was the inspiration for Bram Stoker's Count Dracula. He was Voivode of Wallachia He is often considered one of the most important rulers in Wallachian history and a national hero of Romania.
Relations between Hungary and Vladislav later deteriorated, and in 1456 Vlad invaded Wallachia with Hungarian support. Vladislav died fighting against him. Vlad began a purge among the Wallachian boyars to strengthen his position. He came into conflict with the Transylvanian Saxons, who supported his opponents, Dan and Basarab Laiotă (who were Vladislav's brothers), and Vlad's illegitimate half-brother, Vlad the Monk. Vlad plundered the Saxon villages, taking the captured people to Wallachia where he had them impaled (which inspired his cognomen). Peace was restored in 1460.
Vlad was held in captivity in Visegrád from 1463 to 1475. During this period, anecdotes about his cruelty started to spread in Germany and Italy. He was released at the request of Stephen III of Moldavia in the summer of 1475. He fought in Corvinus's army against the Ottomans in Bosnia in early 1476. Vlad was killed in battle. Books describing Vlad's cruel acts were among the first bestsellers in the German-speaking territories. In Russia, popular stories suggested that Vlad was able to strengthen central government only through applying brutal punishments, and a similar view was adopted by most Romanian historians in the 19th century. Vlad inspired the name of Bram Stoker's literary vampire Count Dracula.
Europe, Transylvania, Romania, 13th century Castle Bran, associated with Vlad II the Impaler, AKA Dracula. Queen Marie of Romania's later residence.
Quiz winner
Congratulations to Marta Lewanska, whose name was picked out of the hat to win November's QUIZ - please contact
matthew@allanfuller.co.uk
to arrange the means of receiving the bottle of champagne.