Published: 06/06/2020
By Allan Fuller
VE Day was the day of celebrations of the end of the war in Europe, hence, Victory in Europe. After 6 years of war the celebrations were understandably extensive, as for the two ladies they were none other that the Princesses Elizabeth and Margaret who slipped out of Buckingham Palace to joing the celebrations and by all accounts merged unnoticed into the joyous crowds. It was with permission of the King and Queen.

They were joined by a group of Guards officers who were friends with the young royals.

While the monarch may have felt worried about his daughters becoming immersed in the crowds, in a diary entry written on the day he expressed care for their limited social lives, stating: "Poor darlings, they have never had any fun yet."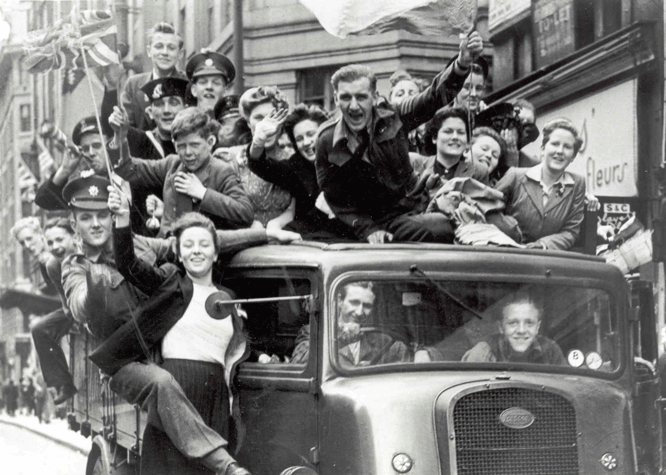 This months winner
Congratulations to Joanne Prosser whose name was picked out of the hat to win this months QUIZ - please contact
matthew@allanfuller.co.uk
to arrange the means of receiving the bottles of champagne, which will probably mean when sufficient restrictions have been lifted,but don't worry we will keep them cold for you.