Published: 06/06/2020
By Allan Fuller
Tired of flat pack furniture that you have to assemble, and then later falls apart?

There is a wonderful solution near at hand. Lotts Road auction house is, not surprisingly in Lotts Road Chelsea. Their auctions have a wide spread of fascinating items from modern to antique.
This delightful Chest is Victorian, painted pine with scrolled Floretine detail and three long drawers, 94cm W x 48cm D x 95cm H.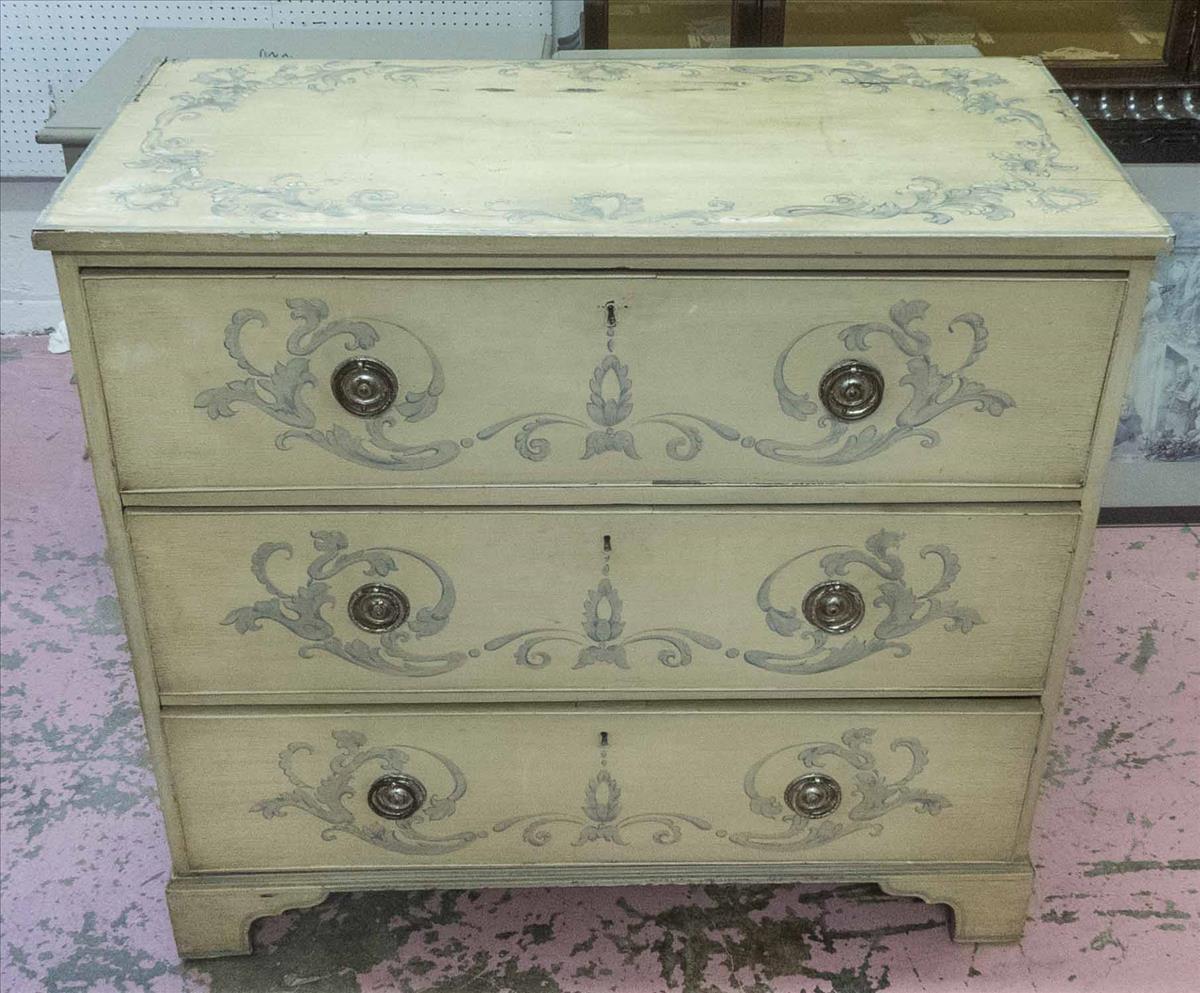 The chest is Lot 500, in the auction on Sunday 14th June. The Estimate is only £200 - £300, just remember that there is additionally a 26.4% buyer's premium inclusive of VAT.

At the moment there is no viewing in person and bidding is online absentee bidding, for full information check out the website;
www.lotsroad.com