Published: 31/03/2022
By Allan Fuller
We have a new Poster that is very appropriate as this Sunday The Boat Race is back in Putney after a break last year.
You can purchase posters from our office for just £5.00. All proceeds go to The Royal Hospital for Neuro-disability on West Hill in Putney;
https://www.rhn.org.uk/
Cambridge men's have had 84 wins, and Oxford 80, whilst women's Cambridge 44 and Oxford 30.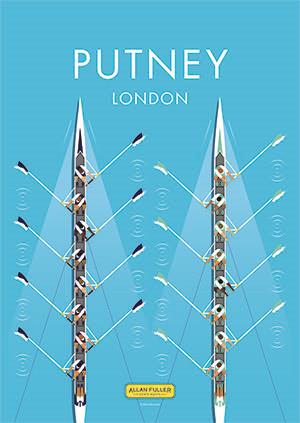 The women's race starts at 14.23 and the men's an hour later at 15.23