Published: 01/10/2019
By Allan Fuller
Beer is Back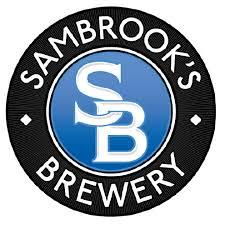 When Youngs Brewery closed in Wandsworth in 2006 it was a very sad end to the tradition of brewing on the site which went right back for over 500 years. Visitors to the historic site when it was in full operation often were most enthralled with the stables and the magnificent shire Horses that delivered beer to local pubs. Seems a long time ago already.

Well all is nit lost, no stables and horses now but the great news is that the brewing tradition will be back in the form of London's now longest establishes brewers Sambrook's moving into the Ram Development in the newly restored Grade-11 listed former brewery building.
Duncan Sambrook founded Sambrook's Brewery in 2008, the business has grown dramatically but kept to its principals of producing a range of super craft beers that have won countless awards. When the new site is operational it is due to produce a million pints of beer per year. Visitors will be very welcome with a Tap Room set around the developments central square serving food and their beers with a shop selling the beers as well as more from around the world.
We will let you know when it is open, meantime Cheers, and mine's a pint of Sambrooks Wandle.