Published: 30/07/2022
By Allan Fuller
Plans have been drawn up for new temporary buildings on the former Earls Court Exhibition Centre site to host a display of BBC nature documentaries.

The BBC Earth Experience would be staged by Live Nation on the site of the former centre that was demolished in 2015. It is understood that the displays would contain immersive features such as augmented reality to enhance viewing of the BBC Earth series.
A planning application has been made to Hammersmith & Fulham Council for the scheme outlining how the site will be used.

If approved, the exhibition would commence in 2023 and would continue for an additional two years before the buildings are disassembled and moved to another location.
The building would be comprised of two main parts, the main exhibition space and the front of house building. The main exhibition space is a 40m by 60m 'black box' that would house the immersive experience. This will feature large ground-supported sculptural walls that have the imagery projected on them.

These are all interconnected, creating an audio/visual immersive experience which visitors can navigate through, discovering different areas and experiences on two levels.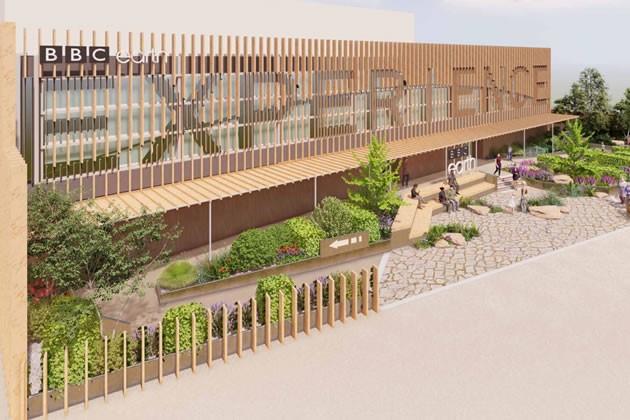 A visualisation of the entrance to the exhibition
The upper level is accessed via stairs and a lift from the main space. The front of house building will facilitate the running of the exhibition space. This will be a multi-functional building serving as the arrival space, containing the cloakroom, restrooms, a shop, and a mezzanine floor of office spaces which will be accessible by only members of staff. On the first floor there are two adjoining classrooms which could be opened up into a single room, with a capacity of 80 people, available for any school groups or functions.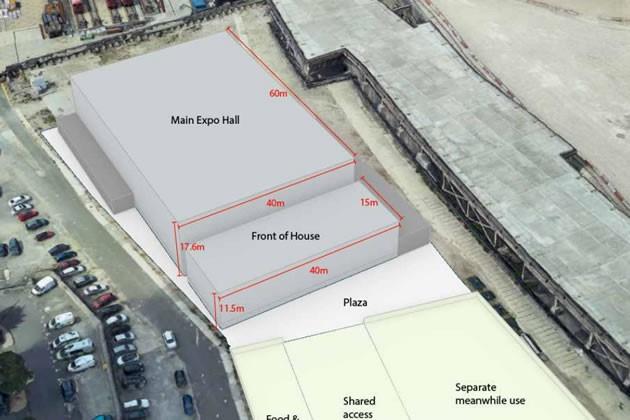 Overview of the design of the buildings
The exhibition would be open from Sunday to Wednesday 9am to 10pm and Thursday to Saturday 9am to 11pm. A ticket would be required to enter as this is a timed-entry attraction with time slots every 15 minutes, with a maximum of 150 visitors per slot.
The maximum attendance at any one time would be 650 with 500 in the main exhibition hall and the visit would last around an hour.