Published: 04/03/2021
By Allan Fuller
The Chancellor Sunak's Property Announcements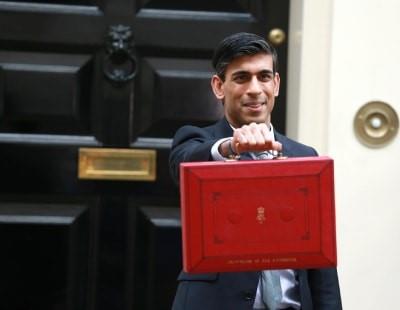 There had been much speculation that the stamp duty reduction for people buying a home would be extended from its original end date of 31st March. Rishi Sunak announced in the Budget that the stamp duty holiday on properties up to £500,000 will be extended from March 31 to June 30 this year, then from 1st of July, the holiday will apply only on properties up to £250,000 until the end of September. It will not be until October 1 that the pre-Covid stamp duty thresholds and levels will resume.
Making the announcement Sunak said: "The cut in stamp duty I announced last summer has helped hundreds of thousands of people buy a home and supported the economy at a critical time. But due to the sheer volume of transactions we're seeing, many new purchases won't complete in time for the end of March."
Additionally, Sunak has announced very real help for first time buyers to get mortgages. There will be government-guaranteed 95 per cent mortgage loans available from next month for purchase of properties up to the value of £600,000. No doubt further details will be announced. This is just the sort of incentive young people need to help them get onto the property ladder. At the moment too many are facing being locked into a lifetime of paying rent and permanently remaining as tenants.
These measures introduced are extremely welcome, it is easy to scoff and say that they are just for the affluent and do not help the poorest in society. For the general economy to be functioning at its most beneficial to all it needs an active property market. This is because property creates a massive amount of employment, builders, decorators, furniture companies, removal companies, surveyors, architects, to name but a few . It could be argued that the Treasury is losing stamp duty income, but from all the other activity there will be plenty of other tax income especially vat on all the activity generated by a busy property market
There had been some slowing of activity discernible in the last couple of months, possibly due to people waiting for the budget, now this news, plus the approach of spring, one of the busiest times of the year for moving home, and the gradual easing of COVID-19 restrictions we are expecting to now enter a much busier period.