Published: 02/08/2019
By Allan Fuller
The World's Longest Public Artwork: A New Vision For The Thames Bridges
Illuminated River is the first artistic and cohesive vision for the central Thames bridges, celebrating them as architectural, social and historical landmarks, and creating a symbolic link across the capital. Once complete, at 2.5 miles in length, along 4.5 nautical miles of the Thames, it will be the longest public art commission in the world, seen over 130 million times each year. Free and publically accessible for all to enjoy, Illuminated River will transform the experience of the city at night, and define the bridges as renewed civic spaces for Londoners.

Public Realm
Illuminated River will refocus attention not only on the bridges, but on the public spaces around them, encouraging more people to come and enjoy the river and riverside areas at night. It will be a catalyst for wider conversations about improvements to public space and lighting. They are working with bridge owners and local authorities to improve access to and around the bridges, exploring opportunities to make these areas more communal, inclusive and safe, as well as to improve lighting and add more public seating. A collaboration with Guildhall School of Music and Drama will give people a unique opportunity to download original musical scores inspired by the bridges for free, and listen in situ by the riverbanks or as they travel over the bridges.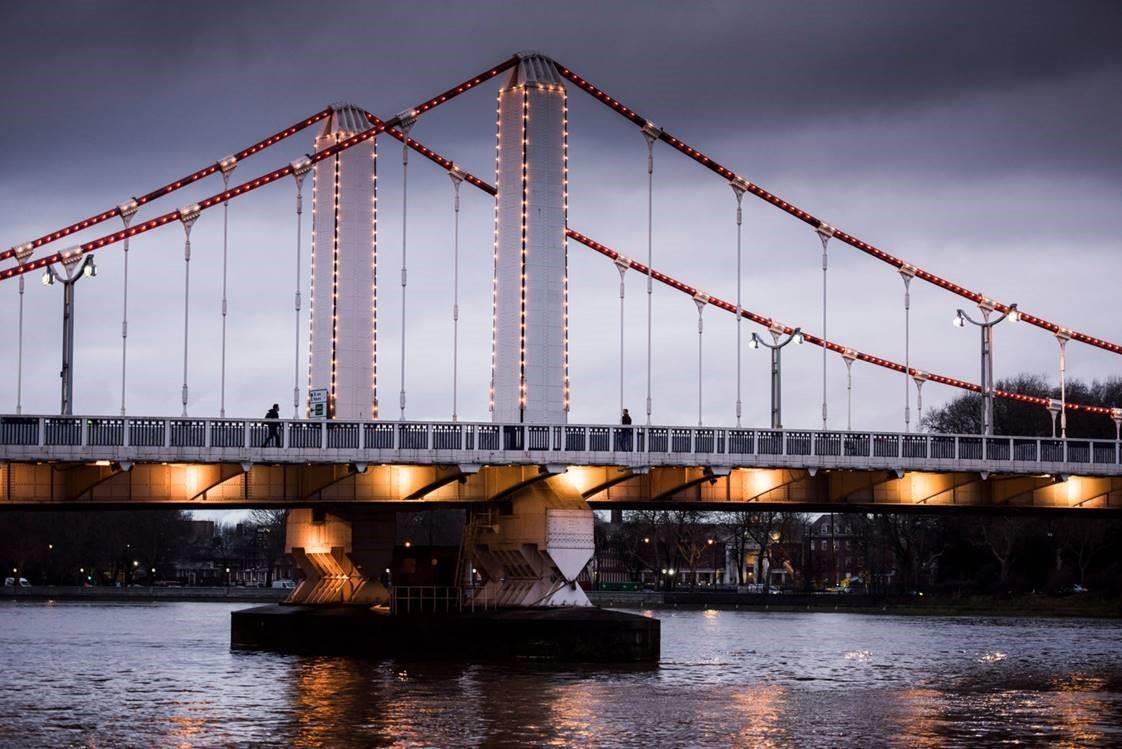 Heritage
Illuminated River celebrates the Thames bridges as great architectural, social and historical landmarks. The artwork respects and reveals the unique features and rich heritage of each bridge. It has received support from Historic England, as well as patronage from UNESCO, who endorse the way it will enhance the world heritage sites of the Palace of Westminster and Tower of London.

Collaboration
Involving five different bridge owners and spanning seven boroughs, the project collaborates with partners whose interests range from engineering and ecology, to culture and transport. We aim to be an example of best practice and collaboration, demonstrating how different sectors and boroughs can work together to support cultural initiatives that make the city more attractive and accessible for everyone, through listening, learning, consultation, research and sharing expertise and data.

Illuminated River is the result of one of the most detailed and extensive pan-London planning processes the capital has ever seen (without an act of parliament like Tideway and Crossrail), and has been developed in consultation and collaboration with over 50 organisations on and around the river, including the Port of London Authority, Historic England, Transport for London, Network Rail, London Wildlife Trust, Zoological Society London, Cross River Partnership, the local Business Improvement Districts, and seven local authorities (City of London, Tower Hamlets, Westminster, Southwark, RBKC, Lambeth, Wandsworth) from whom 30 planning permissions and 18 listed building consents have been granted.

Community
Illuminated River will connect north and south, and run through seven boroughs, who are working with the scheme to create a unified vision to celebrate London's bridges and the city's historic links with the river. The artwork will engage people in the river's history and ecology, and encourage more people to benefit from spending time in riverside areas. They have involved nearby schools in river events and learning, and will be are sharing their knowledge with community groups who are interested in improving the lighting of their areas and supporting projects generated by them.
A broad public engagement program of events, supported by UNESCO patronage, will accompany the first phase of illumination, and we are launching a community fund for community initiated local projects that respond to Illuminated River.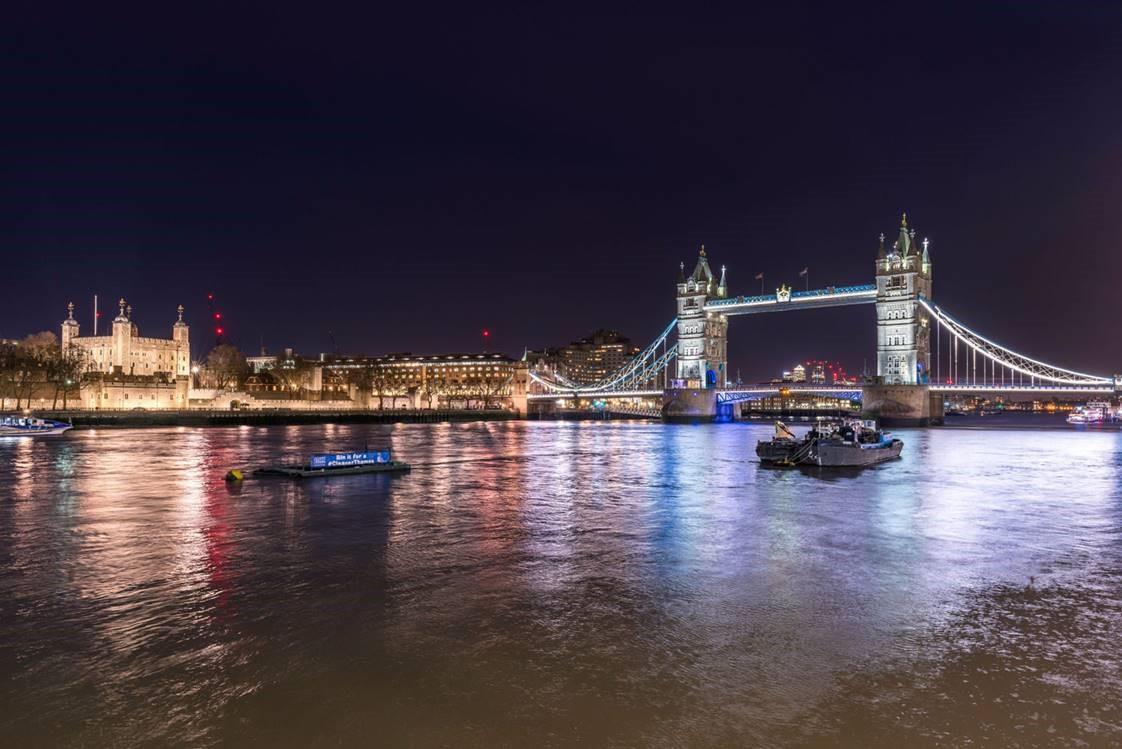 Environment
Illuminated River's smart LED technologies will replace the current outdated and inefficient lighting on the bridges, providing a more long-term sustainable solution for lighting the Thames at night. By removing metal halides and halogens, and employing energy efficient LEDs with custom fittings, it will reduce energy consumption, as well as light spill onto the river, providing a better environment for Thames flora and fauna.

While the former lighting on the bridges ran all night, from dusk until dawn, Illuminated River will be switching all the lights off at 2am as an encouragement to others to do the same, and to protect the darkness that is also fundamental to the Thames.

including the first ever luminance surveys of the Thames, bat and bird surveys, infographics and an interactive environmental summary.

Innovation
Illuminated River is pioneering innovative lighting and engineering solutions. The project has also created a new resource of data, including 3D scans and measured surveys of the Thames bridges, the first ever luminance studies (to understand which buildings and structures are creating light pollution on the river), and bat and bird surveys of the riverside areas. These will be made available to partners and the public, which we hope will increase positive understanding and use of the Thames, and leave a positive legacy for London.

London at Night
London's status as an international capital with a vibrant night-time economy is reflected in the scale of this project, which will invigorate and support the existing night time life of central London around the Thames. Illuminated River will enrich the experience of travelling along and across the river at night, at street level, on foot and by boat, and will also encourage Londoners and visitors to use the river - currently the city's most under-used artery - as a means of transport, as commuting tending to decrease after dark. Hopefully Illuminated River will encourage people to walk across the bridges instead of taking a bus or a cab, and support the wider TFL walkability agenda.

For more information and vidio images, please click
HERE
.