What our clients say...
---
Fair fees, they know the market, I have used them for a long time.
Professional, approachable and friendly, it was all positive from the first meeting.
Very good, professional, positive and helpful, excellent.
We valued their view and he wrote a glowing report, he was experienced.
With our office situated in Putney, south west London, Allan Fuller Estate Agents has served the local area for over 30 years. As one of the leading Putney estate agents we offer unrivalled expertise and experience of the south west London property market. We have access to the best properties in Putney and its neighbouring areas, including Fulham, Wandsworth and Clapham. So whether you are looking for property management services or to let, rent, buy or sell a property in London, Allan Fuller's is the perfect choice!
About Allan Fuller Estate Agents
---
We are very proud of being old fashioned in one vital respect, the tailor made service and dedication we offer to all of our customers. We know just how stressful property matters can be, so right from the start we aim to provide you with honest and trustworthy advice, helping to ensure that everything runs as smoothly as possible. Our experienced team have the expertise to offer insight, guidance and assistance tailored to your requirements and are here to support you throughout the process of moving.
In every other respect we embrace all the latest technology, our specialist marketing advice along with our longstanding position as Putney's local agent helps to ensure that we generate real results for our clients. Property is our business, but it's people that matter – why not put us to the test now and experience some good old fashioned service?
While the COVID-19 situation continues, we remain fully functioning. We are delighted to be able to welcome in-person and walk-in appointments at our Putney office again, with all necessary precautions in place of course.
We are following Government guidelines and our team undergo regular testing and temperature checks, as well as wearing masks on appointments. We have stepped up our disinfecting routines and keep the office well ventilated

So we fully expect to be able to provide a full and extensive service to existing and new customers. If you are looking to purchase or rent a property, or have a property valued and assessed for sale or letting please do contact us. For our hundreds of tenants and landlords just get in touch in the normal way.
Allan's November Market Update
Looking back on the year to date property sales have certainly seen an appreciable increase. There are however some curious statistics emerging, house prices have risen, but flats have lagged behind.

The full reasons are harder to define, but the two that stand out are younger, would be first time buyers are happy to rent and think of buying later in life. The other could well be the understandable concern of safety since Grenfell. The colossal tragedy of this event has had understandable repercussions, the ongoing enquiry is extremely detailed, the eventual publication is due late spring 2022.
Where blame will be apportioned is hard to tell, but far better regulation of construction materials and new far stricter building regulations must be a major recommendation that must be enacted as soon as possible.
Special Halloween Horror QUIZ
Halloween Horror Quiz Question:

Can you identify this historical person? He is said to be the inspiration behind Bram Stoker's character, Dracula ...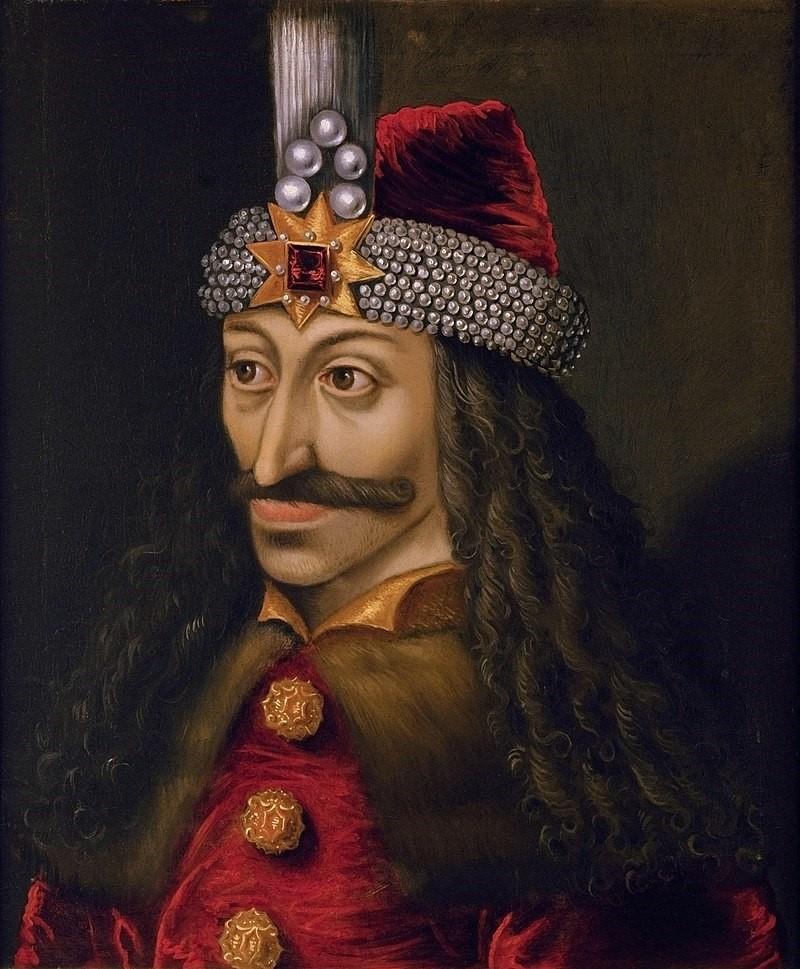 Enter for your chance to win a bottle of champagne!
Blue Plaque for Local Schoolgirl Who Became Spy
A blue plaque has been unveiled at the former home of Milicent Bagot CBE.

The former Putney High School girl went onto become the first woman ever appointed to a senior rank in MI5 and is widely believed to be the inspiration for the character Connie Sachs from John le Carré's novels Tinker, Tailor, Soldier, Spy, The Honourable Schoolboy and Smiley's People.

Milicent Bagot had a reputation as a formidable security officer and specialised in international communism throughout her service, advising on the threat posed by the Soviet bloc to Britain during the Cold War.

After the war Milicent spent some time working with British authorities in the Middle East, guiding them on how to overcome Soviet subversion. By 1949 she was recognised as a leading expert on the matter for her unparalleled knowledge and was promoted to Assistant Director of MI5 in 1953.

Although most of the details about her career remain shrouded in secrecy, one of her most significant cases involved an investigation to decipher the infamous Zinoviev Letter of 1924, a document which detailed Soviet plans to encourage a revolution from British workers and called on them to strike.

The letter was leaked, possibly by MI5, amid a divisive general election and is thought to have contributed to the defeat of the Labour government. Although the true origins of the letter are still unconfirmed, Milicent's work contributed to further investigations which concluded that it was most likely the result of forgery crafted by anti-Soviet emigrants living in Latvia.
This will be the first plaque that the Putney Society has ever awarded to commemorate a woman and recognises the significant impact that Milicent made to her field whilst living in Putney.

The plaque will be unveiled by Putney High School Headmistress, Suzie Longstaff.