What our clients say...
---
Fair fees, they know the market, I have used them for a long time.
Professional, approachable and friendly, it was all positive from the first meeting.
Very good, professional, positive and helpful, excellent.
We valued their view and he wrote a glowing report, he was experienced.
With our office situated in Putney, south west London, Allan Fuller Estate Agents has served the local area for over 30 years. As one of the leading Putney estate agents we offer unrivalled expertise and experience of the south west London property market. We have access to the best properties in Putney and its neighbouring areas, including Fulham, Wandsworth and Clapham. So whether you are looking for property management services or to let, rent, buy or sell a property in London, Allan Fuller's is the perfect choice!
About Allan Fuller Estate Agents
---
We are very proud of being old fashioned in one vital respect, the tailor made service and dedication we offer to all of our customers. We know just how stressful property matters can be, so right from the start we aim to provide you with honest and trustworthy advice, helping to ensure that everything runs as smoothly as possible. Our experienced team have the expertise to offer insight, guidance and assistance tailored to your requirements and are here to support you throughout the process of moving.
In every other respect we embrace all the latest technology, our specialist marketing advice along with our longstanding position as Putney's local agent helps to ensure that we generate real results for our clients. Property is our business, but it's people that matter – why not put us to the test now and experience some good old fashioned service?
While the covid19 situation is continuing we are fully functioning and we will respond to all communications via phone and email as quickly as possible. All viewings and office visits are by appointment only and will be adhered to and in line with government guidelines.

So we fully expect to be able to provide a full and extensive service to existing and new customers. If you are looking to purchase or rent a property, or have a property valued and assessed for sale or letting please do contact us. For our hundreds of tenants and landlords just get in touch in the normal way.
It's All About the Presentation
Personal advice from Cathy, our Lettings Manager

We find ourselves in a market where supply and demand are just not marrying up, with more properties coming to the market, so to be a successful landlord and achieve a rental at the best possible price and as quickly as possible.

Now more than ever, is the time to make your property stand out from the crowd. Tenants have choice, so ensuring your property presents in the best possible way is essential. Often between tenancies a fresh coat of paint will brighten and freshen a property and make it just like new again! Keep it neutral, then tenants can personalise the property better and make it their home. maybe making a feature recommend taking any of your personal artwork down, as it may be your Picasso… but someone else's Banksy! If the carpets have seen better days, if you think you may have original wooden floors below, take a peek, it would be wonderful to be able to use them again, get them sanded and varnished, but first if it's a flat check your lease, it me be a requirement to have carpet. If your property might need some TLC then we can suggest local contractors, also we have some great interior designers who can help create that essential Wow Factor.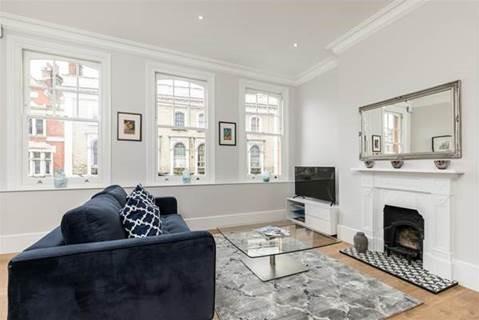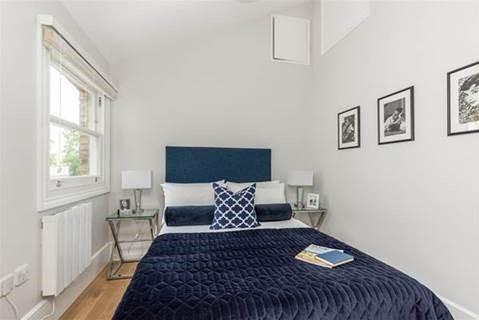 Another tip we can offer and something that has worked just last week for a new landlord of ours , is to engage a staging company to dress it simply adding some high quality furniture and some gorgeous soft furnishings, will present your home to the highest standard. For this property, we did just that and we let on first viewing and the new tenants loved the presentation so much, that the landlord agreed to purchase the main items, therefore, a very happy tenant and a fantastic rental price achieved. The pictures show just what was created.
Allan's November Market Update
On the brink of another lockdown I can say that for all of us around the world this has been a year unlike any other, and it sure ain't over yet.

So far we have been told we can stay working from the office, last time we all worked from home and our property managers were especially busy, this time probably more so as at this time of year heating system failures and leaks are bound to increase, fortunately we have excellent contractors who are on call. If we have to work from home out landline calls are diverted to our mobiles and we all log onto our office systems.

The stamp duty 'holiday' has certainly increased activity in the sales market, it finishes at the end of March next year. Effectively this has meant that, in most cases, to benefit as a buyer you will need to have a purchase agreed and under way before the middle of December due to the time that transactions take. The lockdown could make even this timescale difficult to achieve. There has already been lobbying of the Chancellor to extend the scheme, now we have the lockdown it is bound to intensify. We have to concede that the debt mountain of the country is reaching monstrous proportions and has to be paid somehow. I doubt that there will be any announcements until the budget next year, although a change in the rates would be welcome, the current system that was initiated by George Osbourne was overdue for reform, we can only hope that Rishi Sunak agrees!
Treat Yourself to Gazette at Home
With the new lockdown measures looming, why not enjoy fine dishes from London's most authentic French brasserie at your own dining table?
All you have to do is sit back, order in, and enjoy Gazette food from the comfort of your own home. Order via the online portal and choose to either collect within twenty five minutes of placing an order or have the food safely delivered to your door via Gazette's touchless home delivery service.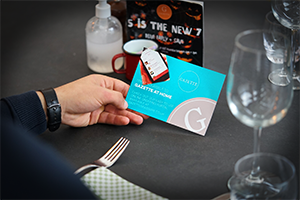 Home delivery hours are Wednesday - Saturday 6pm-9pm.